SAINT MATTHEW'S EPISCOPAL SCHOOL REBRAND
---
St. Matthew's Episcopal School boasts a legacy in the Houma community that spans across decades and generations. When the institution revised its mission statement, it sought out a refreshed image that aligned with that mission. Wanting the help of a local company, SMES tasked our team with developing a new logo and overall brand for the school that felt new but still conveyed the values that the school had long held close to its heart. After deep research and development, we produced a brand that is clean, timeless, and distinctly SMES.
---
---
LOGO SET AND COLOR PALETTE
---
The process of creating SMES's new logo was not an overnight one. Instead, it was rooted in extensive research of the history of the Episcopalian Church and the school's values. SMES came into the development process with a few certainties about its new branding: "St." would be replaced with "Saint," and the school's longstanding blue and green color palette seen in its classic blackwatch plaid uniforms would remain. We replaced the school's formerly-curved logo with a more pristine, lined design and provided a color scheme defined by shades of blue.

Each quadrant of the crest holds a special meaning. The top left conveys "Soul," with the nine crosses standing for the nine original North American Episcopalian dioceses, the overlapping circles representing the Holy Trinity, and the twelve total circles on each cross reflecting the twelve apostles. The top right represents "Heart." As lines on shields in medieval times stood for colors, these lines symbolize green, which conveyed hope, loyalty, and wisdom. The bottom left stands for "Mind," with lines symbolic of the color blue, which represents power. The bottom right is "The Corner Stone" and stands for the unblemished foundation of Jesus Christ.
---
---
PRODUCTS
---
A key factor of the completed crest was that it needed to be easily-embroiderable and easily-placed on school uniforms and other materials. We developed multiple variations of the logo-crest combination to fit a variety of needs, from printed t-shirts, to patches for uniforms and jackets, to embroidered bags.
---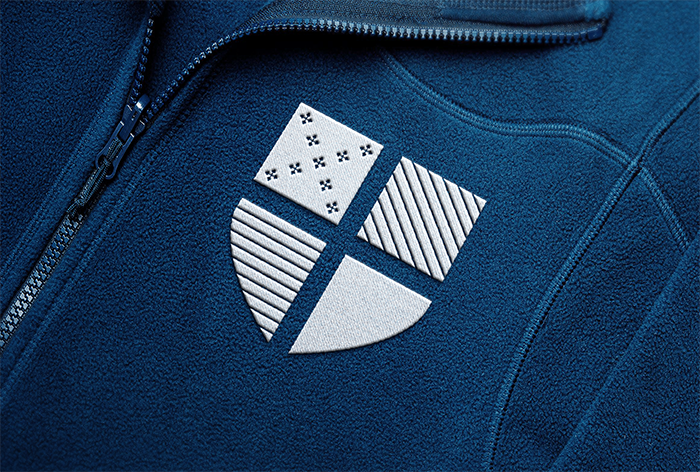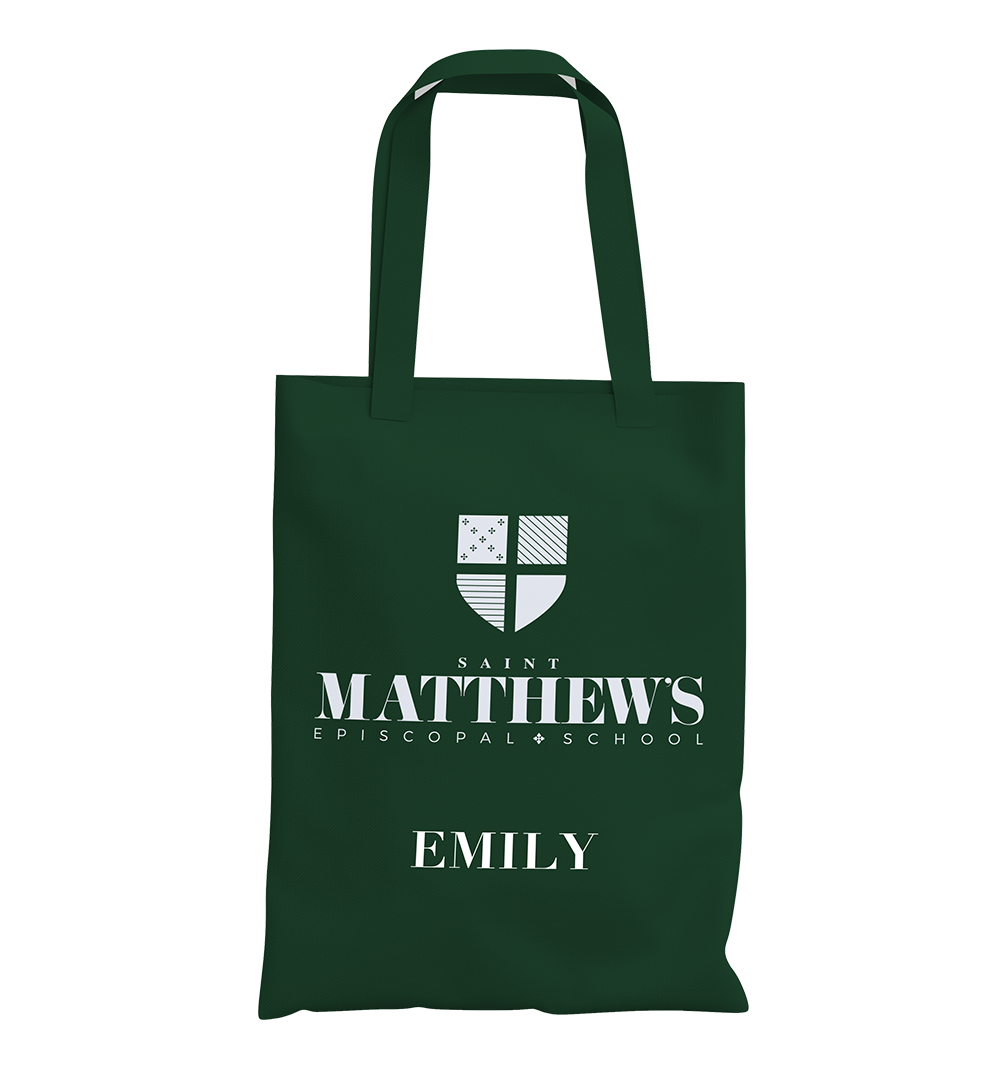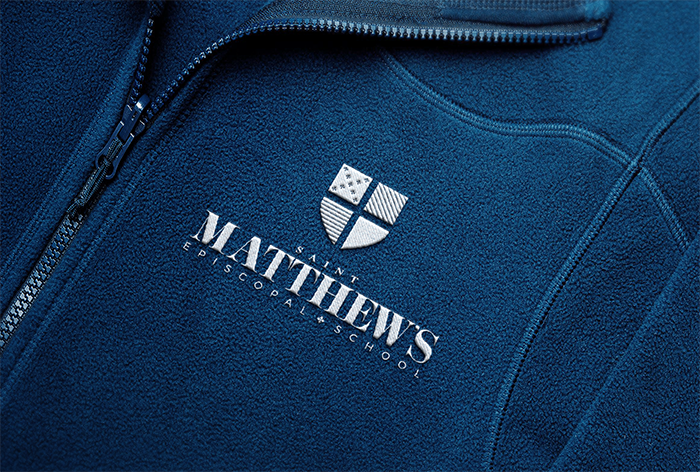 ---
SIGNAGE
---
Once the logo and crest were complete, we transferred them to various types of signage that would appear around the school. Metal signs featuring the logo and names of buildings on campus were designed for building identification purposes. In addition, our team produced banners with the crest and logo to place in the church for use during the school's daily morning chapel services.
---