SOUTHLAND DODGE SOCIAL MEDIA MANAGEMENT
---
When our team was tasked with handling Southland Dodge's Facebook efforts, we were offered a unique challenge: come up with a social media strategy that combined promotional efforts with personality-centered posts, all for two separate pages with two differing sets of inventory.
Our team would ultimately manage Southland Dodge's main Facebook page, as well as an all-new page set up specifically to promote the company's pre-owned inventory. Both pages would have to maintain the same overall brand, but promote distinct types of vehicles. Our goal was to promote the cars that Southland Dodge has for sale, while also giving followers an introduction to the team behind the organization.
---
---
FACEBOOK MANAGEMENT
---
Our team developed a distinct look and feel for Southland Dodge's posts for both pages - one that would maintain a cohesive color scheme and font selection, so posts could be easily identifiable as belonging to Southland Dodge.
First, we traded out automated customer review posts for weekly eye-catching graphics featuring reviews on top of imagery of Southland Dodge's employees and locations. Then, we conceptualized other weekly post ideas that would promote the company's inventory, such as the "Friday Five" concept for sharing used car inventory categorized by various features.
Our team handled all photography needs for Southland Dodge's posts, as well as unique, engaging video content that promoted the company's offerings in an exciting way.
---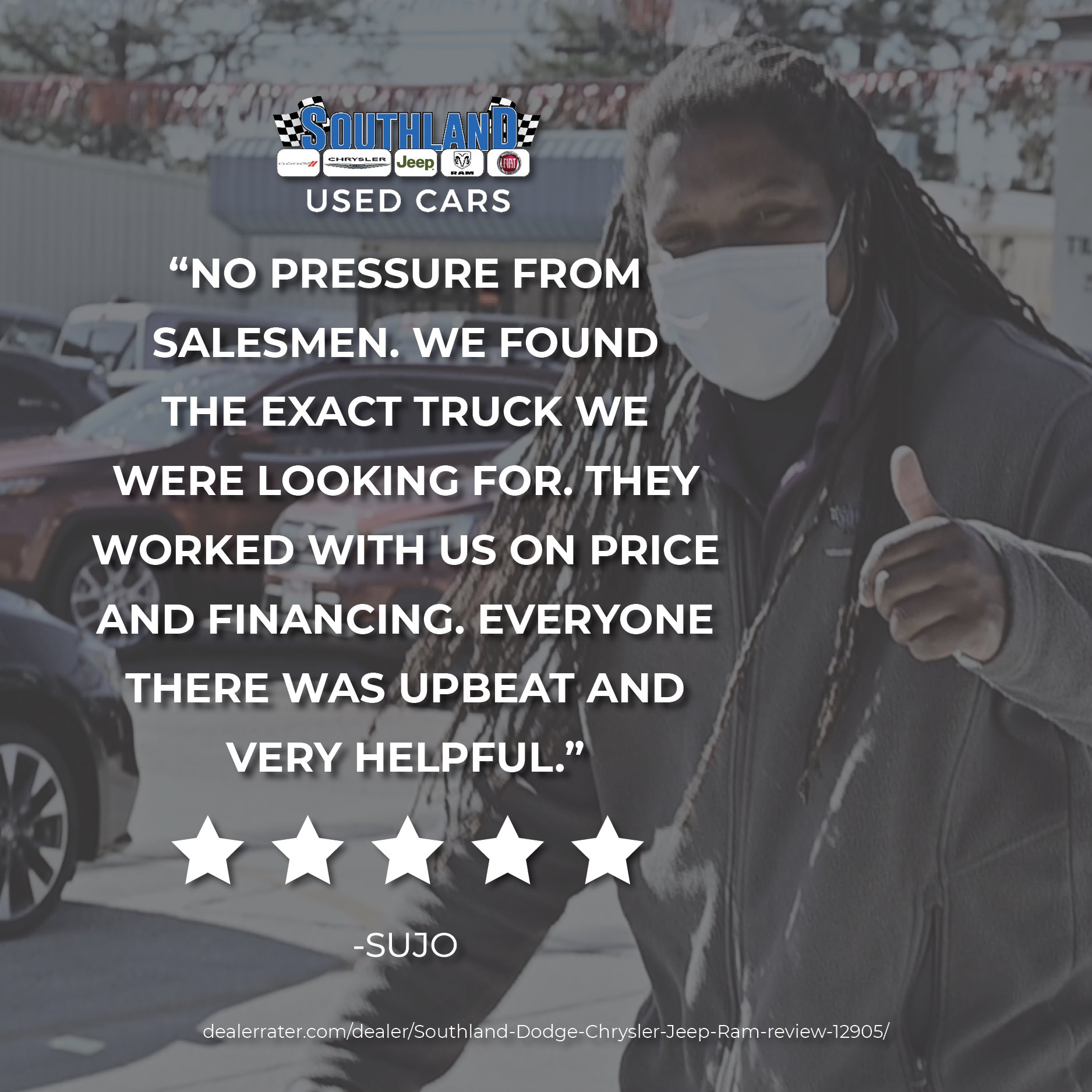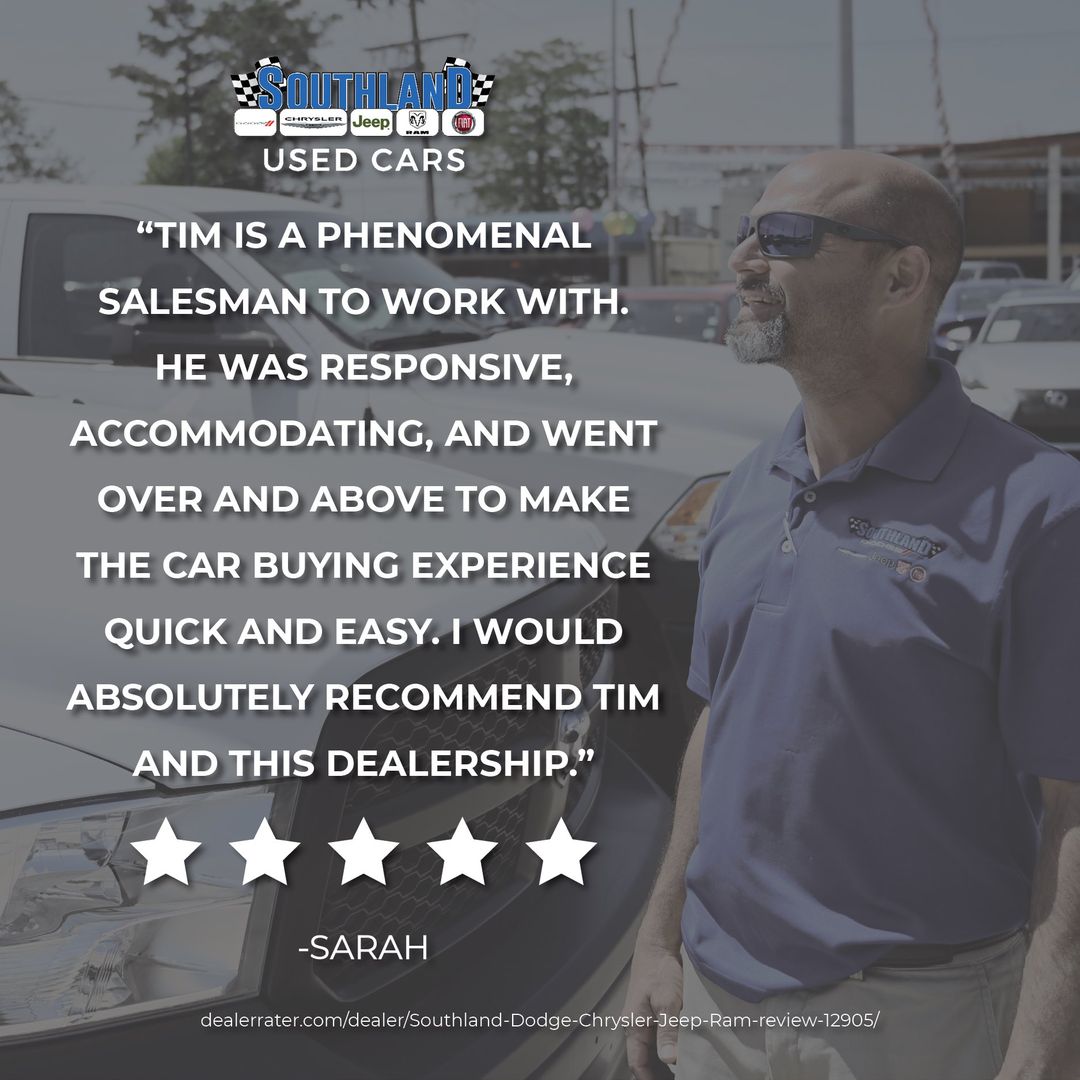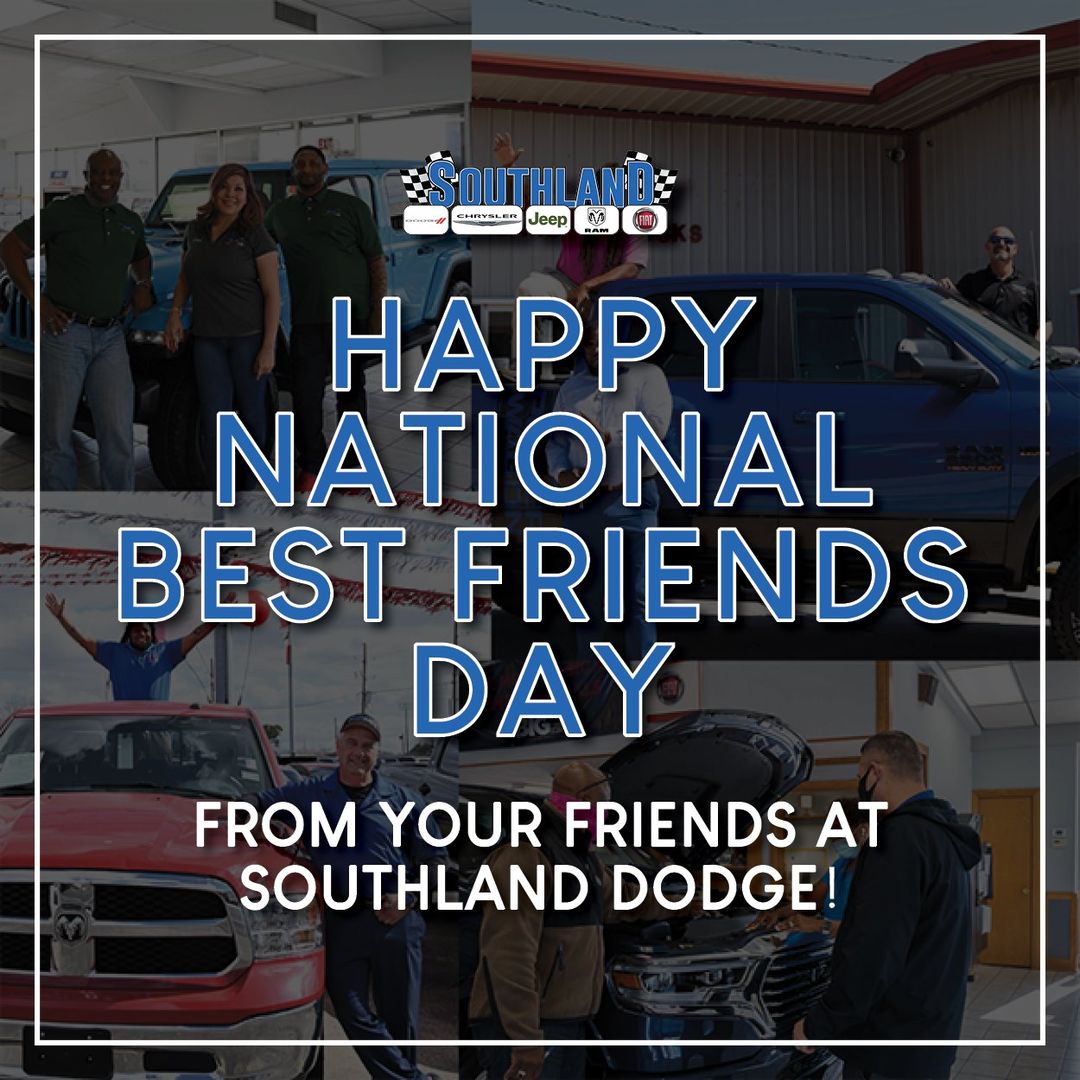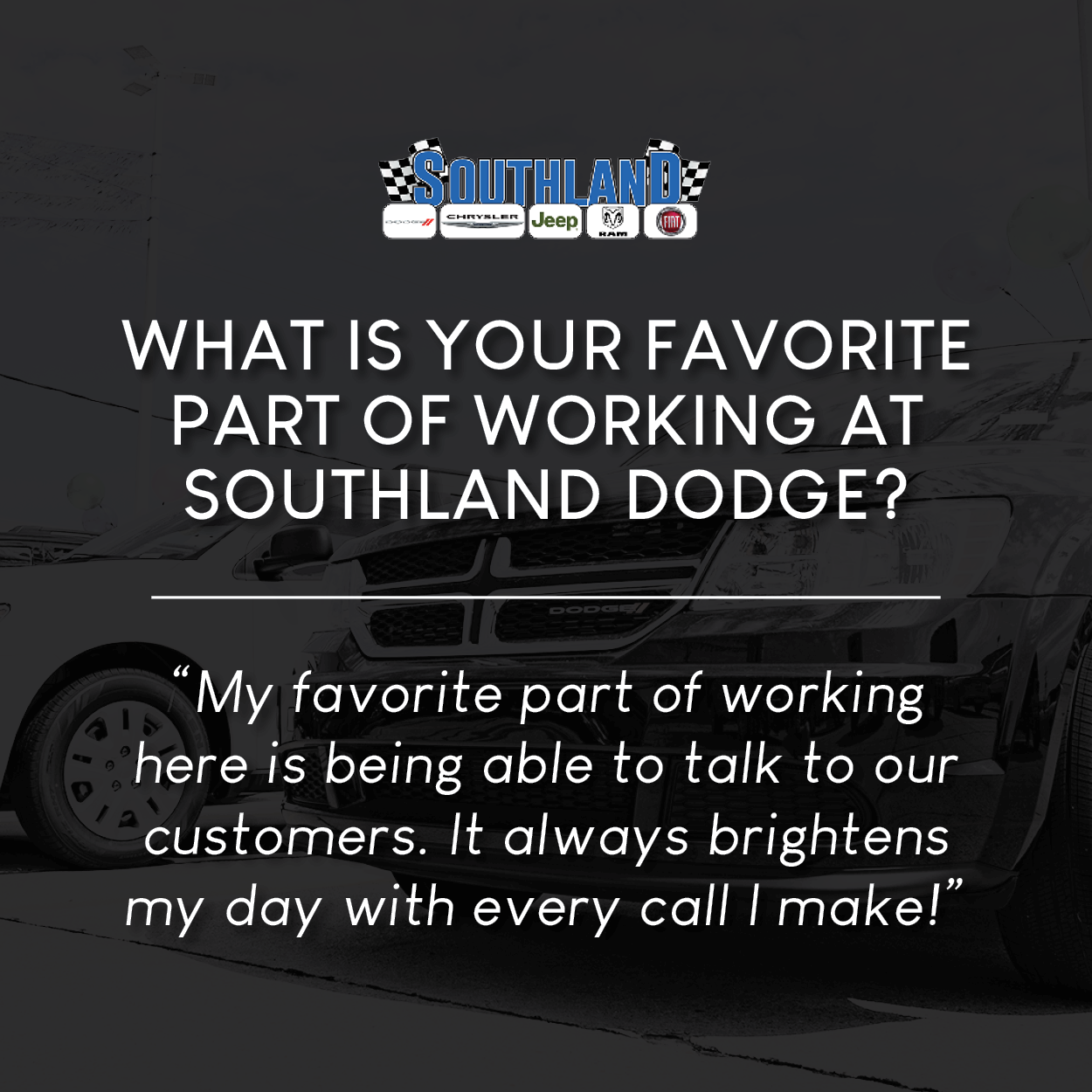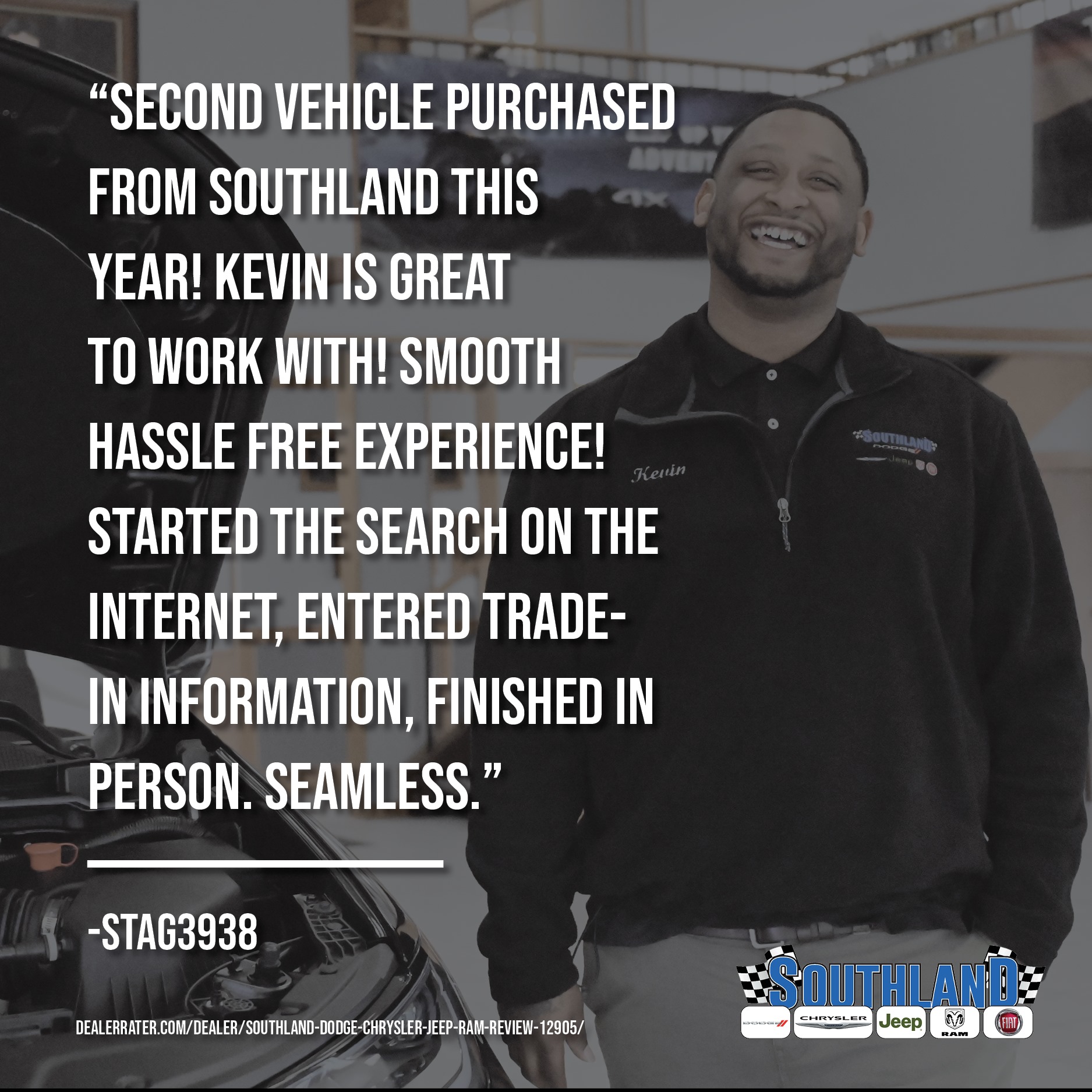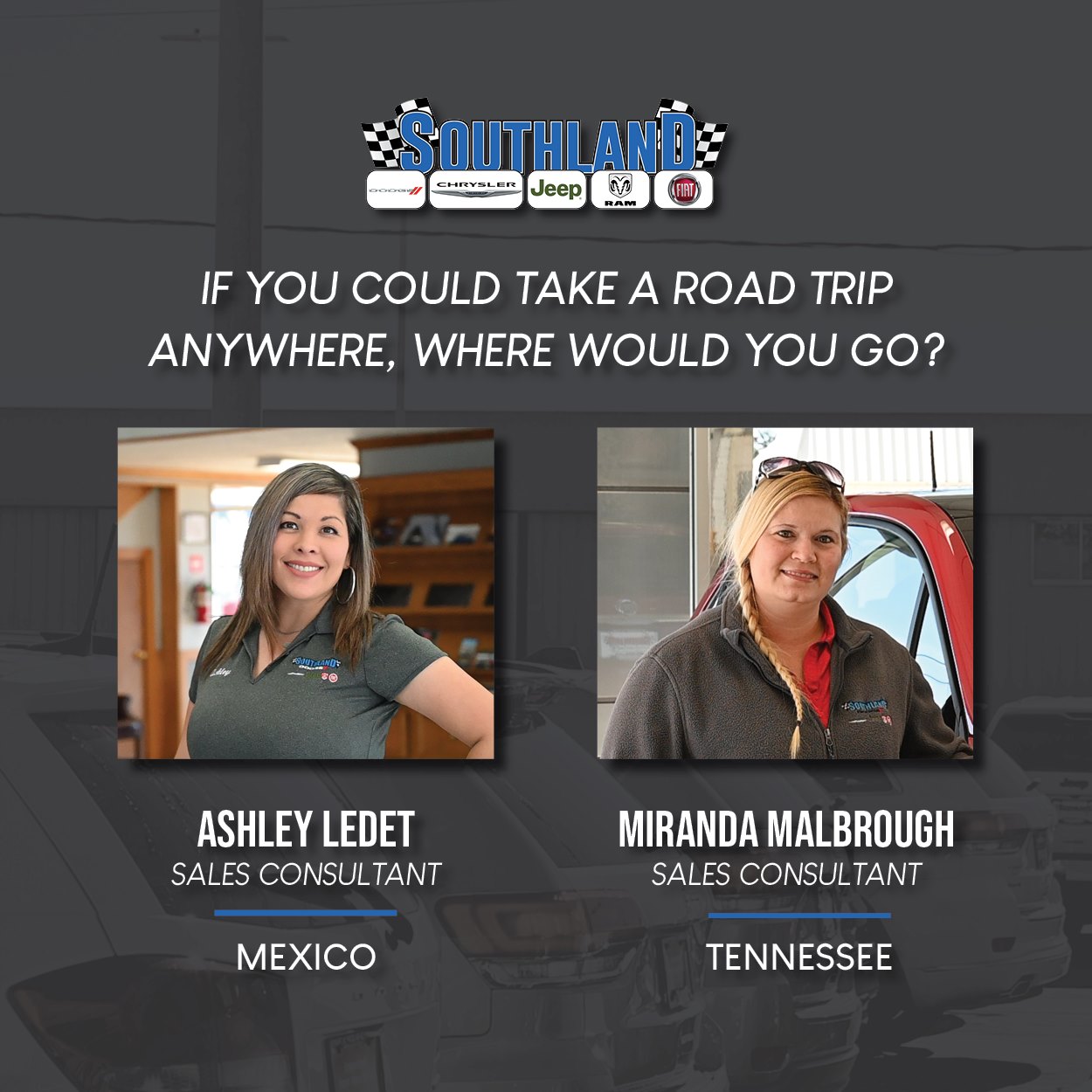 ---
VIDEOGRAPHY
---
Video content was a no-brainer when it came to coming up with engaging content for Southland Dodge. Our team saw a clear opportunity to produce professional videos that combined promotion with personality - showcasing both the company's inventory and the team that worked with customers to sell that inventory.
Our team filmed, edited, and produced a number of unique videos for the company's Facebook pages, from videos showcasing groups of used car inventory, to Ridealong videos with cameras planted inside the vehicle, to hilarious "Meet the Team" features. The possibilities were endless, and the finished products resulted in high engagement for both pages.
---
---
FACEBOOK AD CAMPAIGN
---
In addition to managing Southland Dodge's Facebook pages, our team also oversaw the management of Facebook ad campaigns for the company to promote inventory, deals, blowouts, and more. We regularly updated campaigns based on current seasons and trends, as well as promotions being run by Southland Dodge. We tracked the progress of campaigns and adjusted them accordingly to ensure maximum visibility, engagement, and overall success.
---