POINT OF VUE POP-UPS
---
The Point of Vue Pop-Up event was created by the beloved local publication to bring the Houma-Thibodaux community together in celebration of local businesses, restaurants, artists, and more. The event occurs several times a year, each with a unique theme that aligns with the issue of POV that is released during the month in which the event takes place. Drawing from POV's recognizable branding, we were tasked with creating an interchangeable, but consistent and recognizable logo that could be utilized across a variety of event materials for each Pop-Up.
---
---
CELEBRATING LOCALS
---
Falling in line with November's "Celebrating Locals" issue, Point of Vue Pop-Up: Celebrating Locals is all about highlighting residents of the Houma-Thibodaux community who have done inspiring or incredible things. We covered all of the events promotional materials, from print advertisements, to billboards that appeared around the community, to social media posts highlighting the events vendors. For the day of the Pop-Up itself, our team put together signage like "welcome" banners, table runners for vendors' stations, POV-branded stickers for bags, and a "frame" for posing for Instagram photos.
---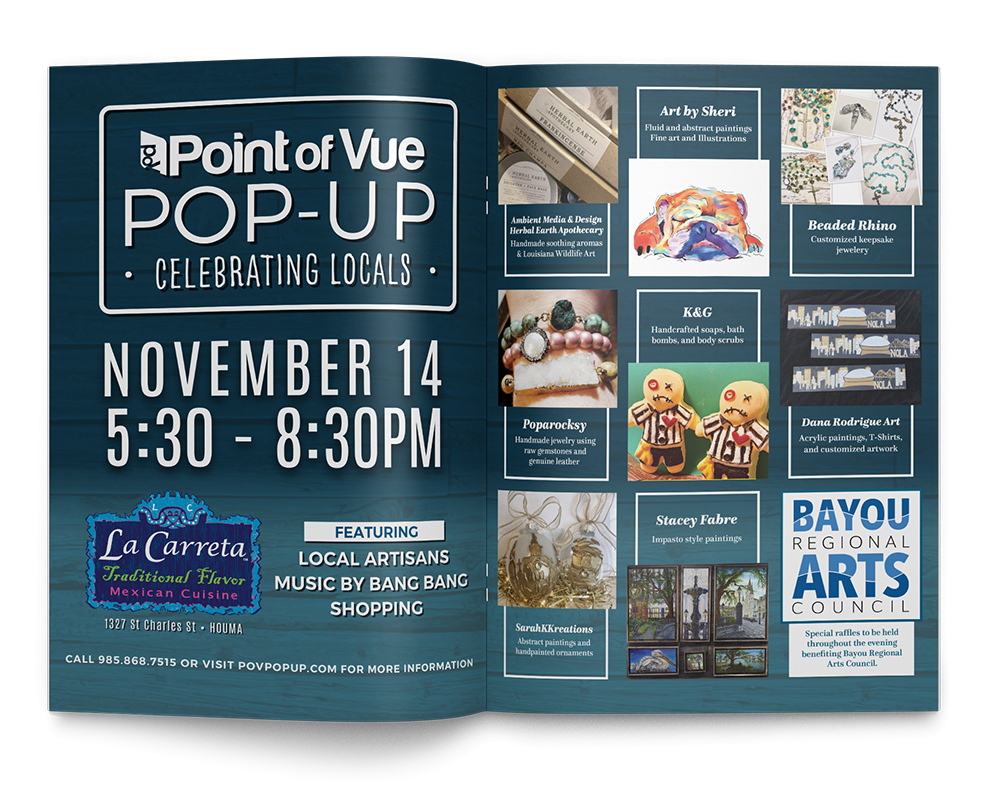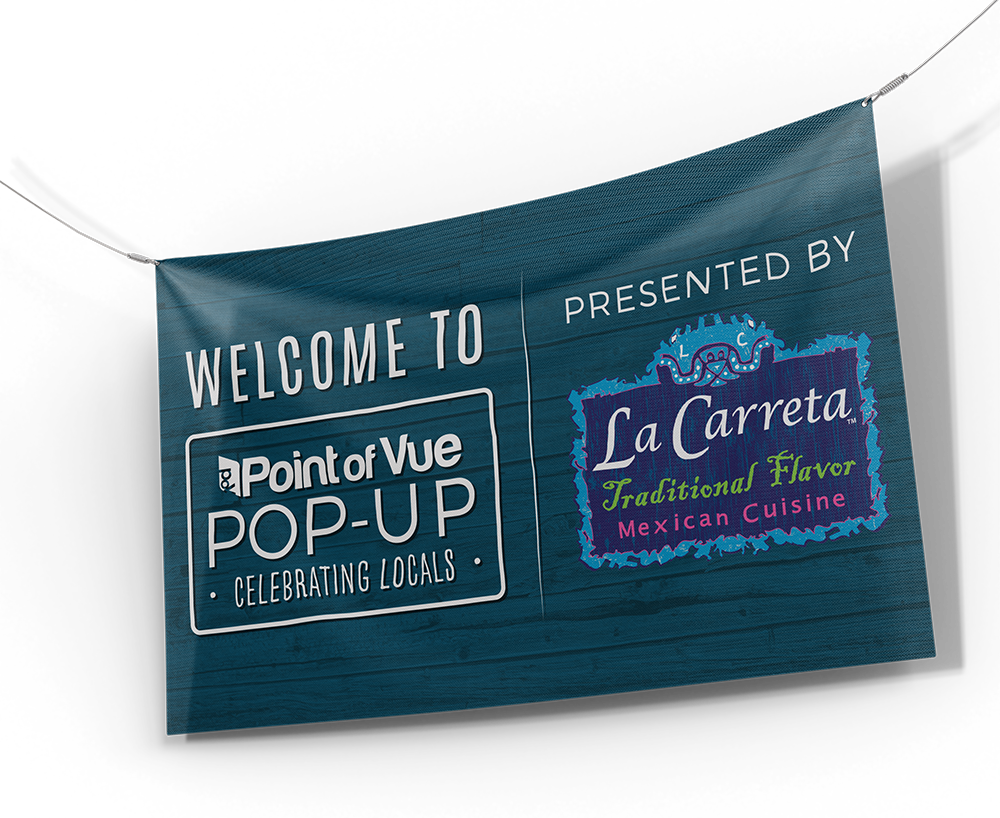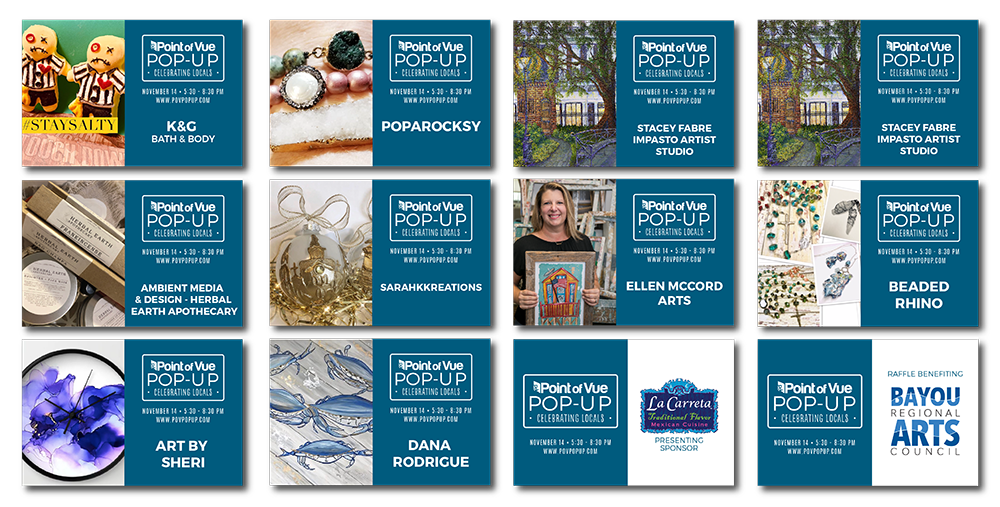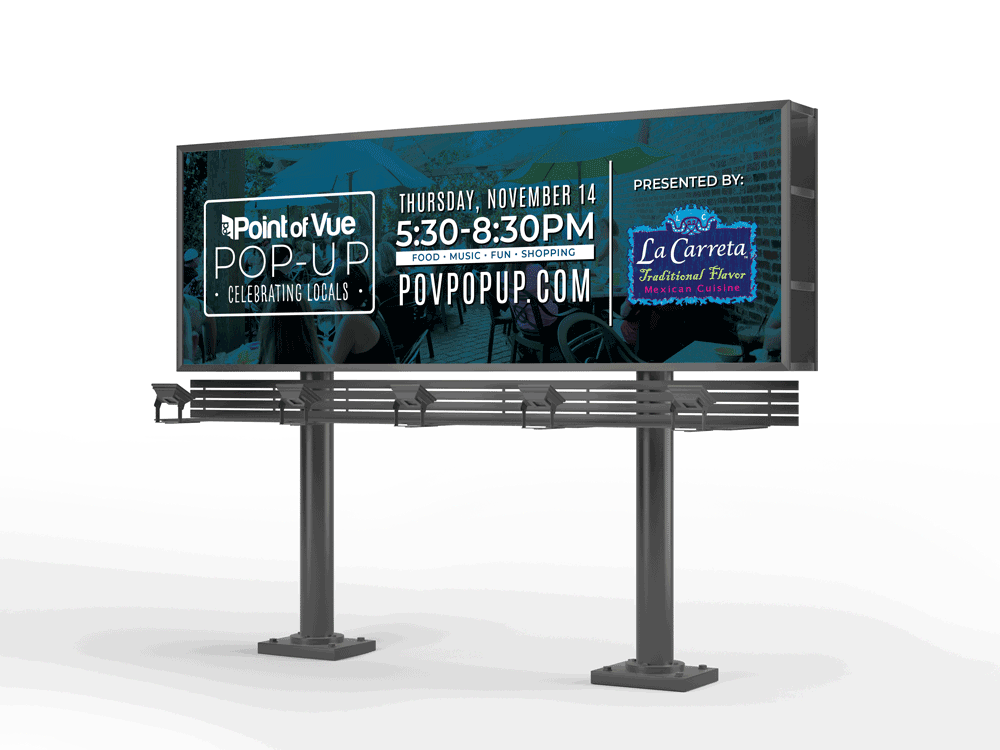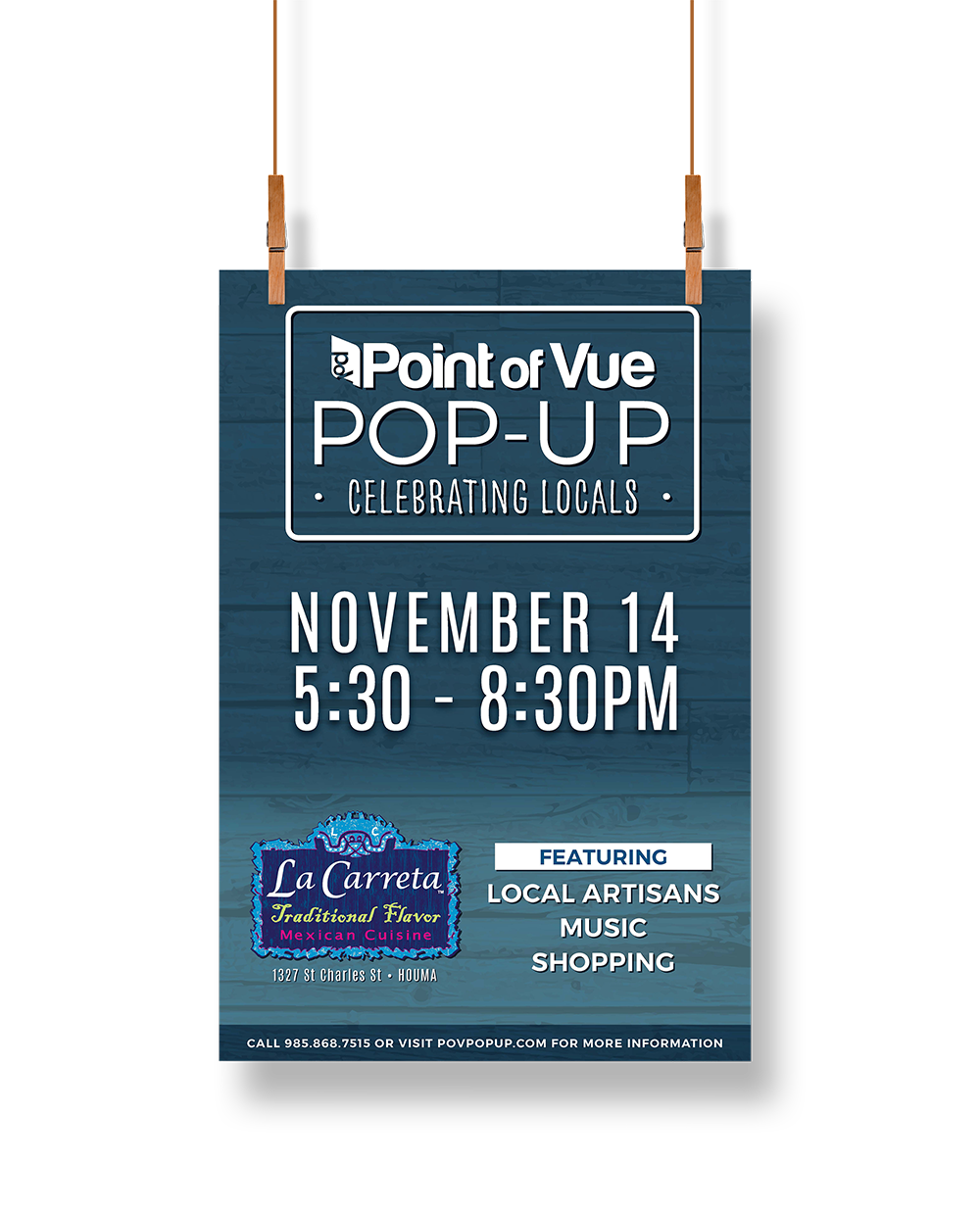 ---
CELEBRATING WOMEN
---
For February's Point of Vue Pop-Up: Celebrating Women, which coincides with the publication's Women's Issue, we recreated the materials from the Celebrating Locals event, this time swapping the wording on the logo to "Celebrating Women" so event-goers would recognize that another Pop-Up was in the works under a new, exciting theme. Our team made the transition between the branding for each event a seamless one.
---